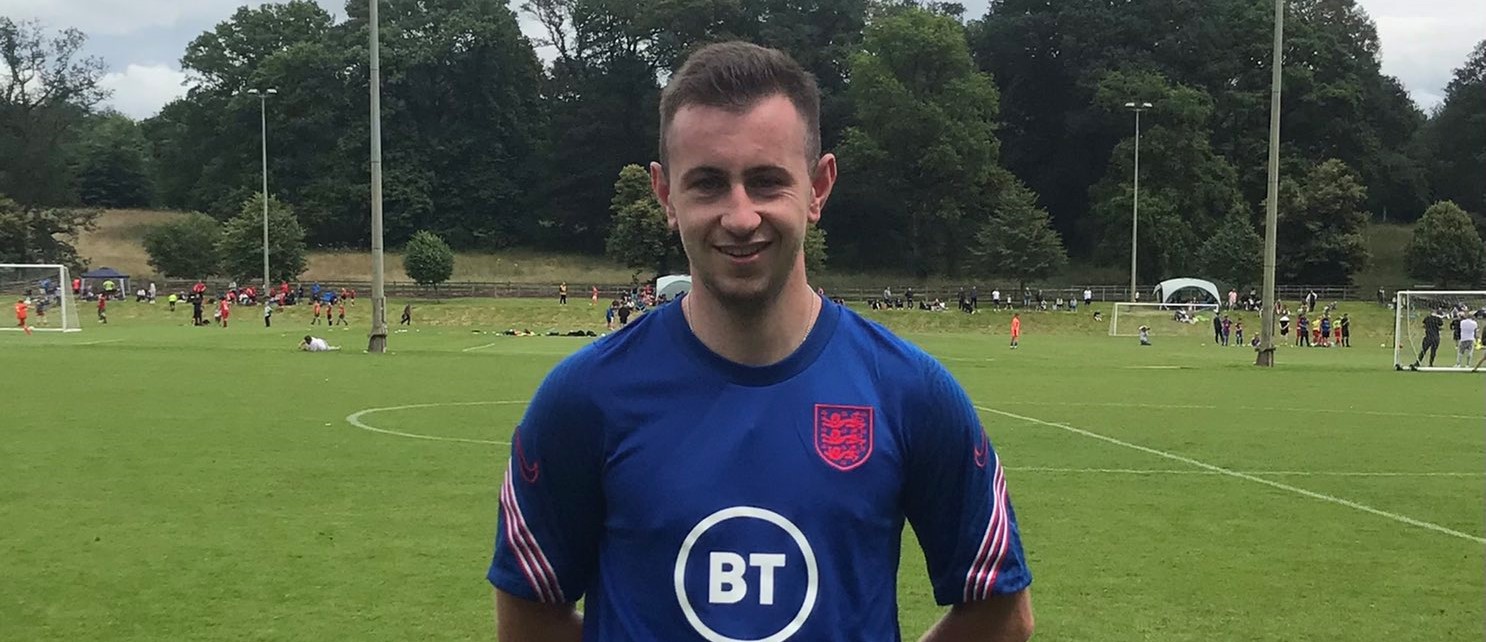 iCanPlay: Cameron Osburn Q&A
FA Disability Cup winner and England CP U21 player Cameron from Harrogate shares his story
Tell us about how and why you got involved in playing football?
I've always loved and had a passion for football.
I started playing for a mainstream team when I was 8 but struggled to get playing time so I stopped and focused on my marital arts.
At 14, I was invited for a trial for North East & Yorkshire CP Talent Hub and my journey in football grew from that point onwards.
Who have you played football for and who do you play for now?
I played for a mainstream team when I was young however I currently play for the North East & Yorkshire CP team and in addition I'm part of the England CP U21's.
I train and play twice a week within mainstream football, once a week with North East & Yorkshire CP & regular England CP U21's camps throughout the year.
What do you enjoy about playing football?
Football has been a huge part of my life from being able to walk, either watching it on TV, playing it with family & friends, playing it in a team or attending Old Trafford to watch Manchester United play.
The game itself is fun, challenging, exciting, teaches teamwork, helps develop positive social skills and respect.
Who are your role models in football?
I grew up watching the likes of Cristiano Ronaldo and Wayne Rooney at Manchester United.
When I was young, I loved watching Ronaldo as he was so skilful in beating players on the pitch.
As I've played football over the years, I love the creativity and flair within football.
I would say Ronaldinho was the best at being a successful player whilst using that flair and creativity and it is something I try to implement in my own game.
What are your greatest achievements in playing football and why?
There are a few great achievements so far in my football career firstly, at 16 Years old my passion for football spurred me to set up my own disability football team 'Adversity United' for local children aged 6-12 years old.
This has successfully been running for 4 years now.
However, my ultimate goal and achievement were being selected for the England CP U21's and winning The FA Disability Cup in 2021 which was streamed live on BT Sport.
What are your goals for the future?
My future ambitions are to continue to train and improve in order to break through to the England CP first team.
My dream is to represent my country at at a major tournament is coming closer and closer, one that I will achieve and will be the greatest day of my football career.
I have a passion for coaching and want to educate and help the younger generation into achieve their dreams.
I have been awarded numerous awards however humbling this is I want my story to inspire others to never give up.
What are the biggest obstacles you have faced in playing football?
The biggest obstacle has been getting an opportunity to play consistent games in mainstream football.
What advice would you give to people thinking about getting involved in playing football?
If you're thinking about playing football, I'd say just go for it because once you start playing, you'll love it.
Get in touch with your local County FA and they can help find a suitable club for you.
You never know the opportunities that wait around the corner.