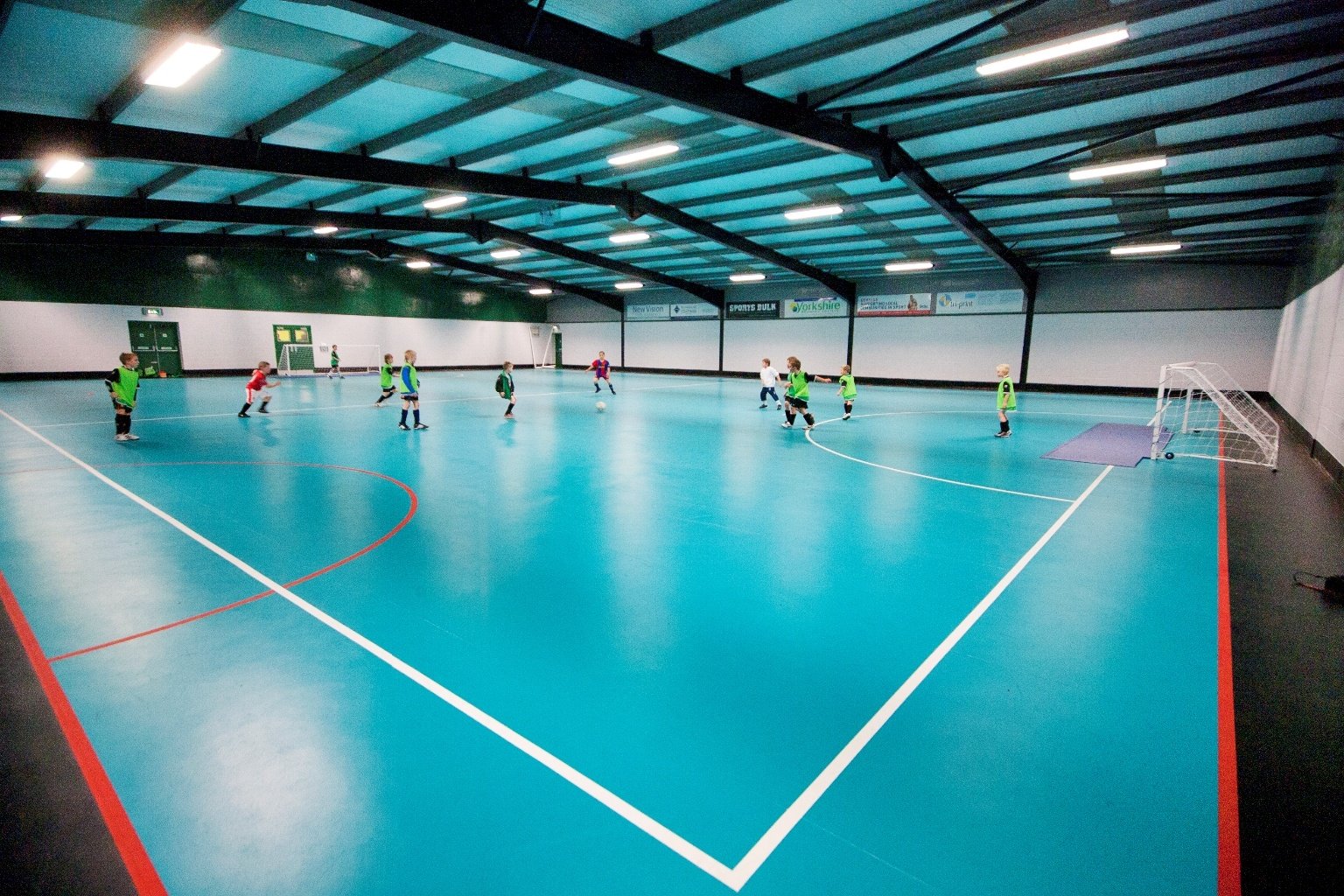 Queensbury Celtic Awarded Funding 
Queensbury Celtic Football Club awarded funding for new clubhouse and changing facilities
Some good news has been announced for community sport in Bradford. Queensbury Celtic FC have been awarded a grant from the Premier League & The FA Facilities Fund, to upgrade their clubhouse and changing facilities.
The grant will enable Queensbury Celtic FC, whose teams play in the Huddersfield Junior and West Riding Girls leagues, to offer its players and visitors a purpose built facility with disability friendly clubhouse and up to date changing facilities.
The new facility will comprise of two new changing rooms, toilets, a social area and kitchen and a meeting room. It will be fully accessible for people with disabilities and include improved access to the club's existing 900 square indoor sports hall.This will replace the outdated timber clubhouse, originally designed as a chicken shed, which had unsuitable changing rooms, poor toilet and catering facilities and did not offer suitable access for people with disabilities
Queensbury Celtic worked with the Football Foundation and the West Riding County FA to secure a £350,642 grant from the Premier League & The FA Facilities Fund towards the project.
Robin Naylor, Club Secretary at Queensbury Celtic FC, said: "Queensbury Celtic FC currently provide weekly activities at our Pit Lane site for 300 young footballers throughout the year. Its fantastic news that we can now provide these boys and girls, their parents and the local community with a modern, fit-for-purpose clubhouse to replace the chicken shed we have used for the past 30 years - as it is well past its sell-by date.
"The new facility will help us to extend our activities, hopefully to include disability football, more involvement of girls and older people, coach training and use by the local community. Queensbury Celtic is enjoying its 40th anniversary this year and now this new facility will ensure our continued provision of quality grassroots sport well into the foreseeable future. We simply could not have done this without funding from the Premier League & The FA Facilities Fund, and support from other partners including The Charity Bank, Sovereign Health Care and West Riding County FA."
Paul Thorogood, Chief Executive of the Football Foundation, said: "Since 2000, the Football Foundation has awarded 543 grants worth £19.9m across Yorkshire towards grassroots sports projects worth £39.4m and it is great to hear that Queensbury Celtic FC will be the latest beneficiary.
"Funding from the Premier League & The FA Facilities Fund, delivered by the Foundation, will support the club in developing a brand new clubhouse for the local community. Made possible by investment from the Premier League, The FA and the Government, via Sport England, the Fund is supporting the grassroots game by improving access to high-quality football facilities across the country."