iCanPlay: Kayden Jackson Q&A
Former West Riding FA Representative player from Bradford now plays for Ipswich Town in the EFL after coming through the ranks
Tell us about how and why you got involved in playing football?

Growing up all I would do is play football and when I wasn't playing it I was watching it!
When I started upper school I went for the year 7 school team trials and got picked to be a part of the squad so that gave me my first taste of a proper football game and I loved it so continued to play from then and eventually got involved with a local team Dudley Hill Rangers.


Who have you played football for and who do you play for now?
Dudley Hill Rangers, Bradford Park Avenue (Juniors), Guiseley AFC (Juniors), Field AFC, Albion Sports, Swindon Town, Swindon Supermarine (loan), Oxford City (loan), Tamworth, Wrexham, Barnsley, Grimsby Town (loan), Accrington Stanley, and currently play for Ipswich Town.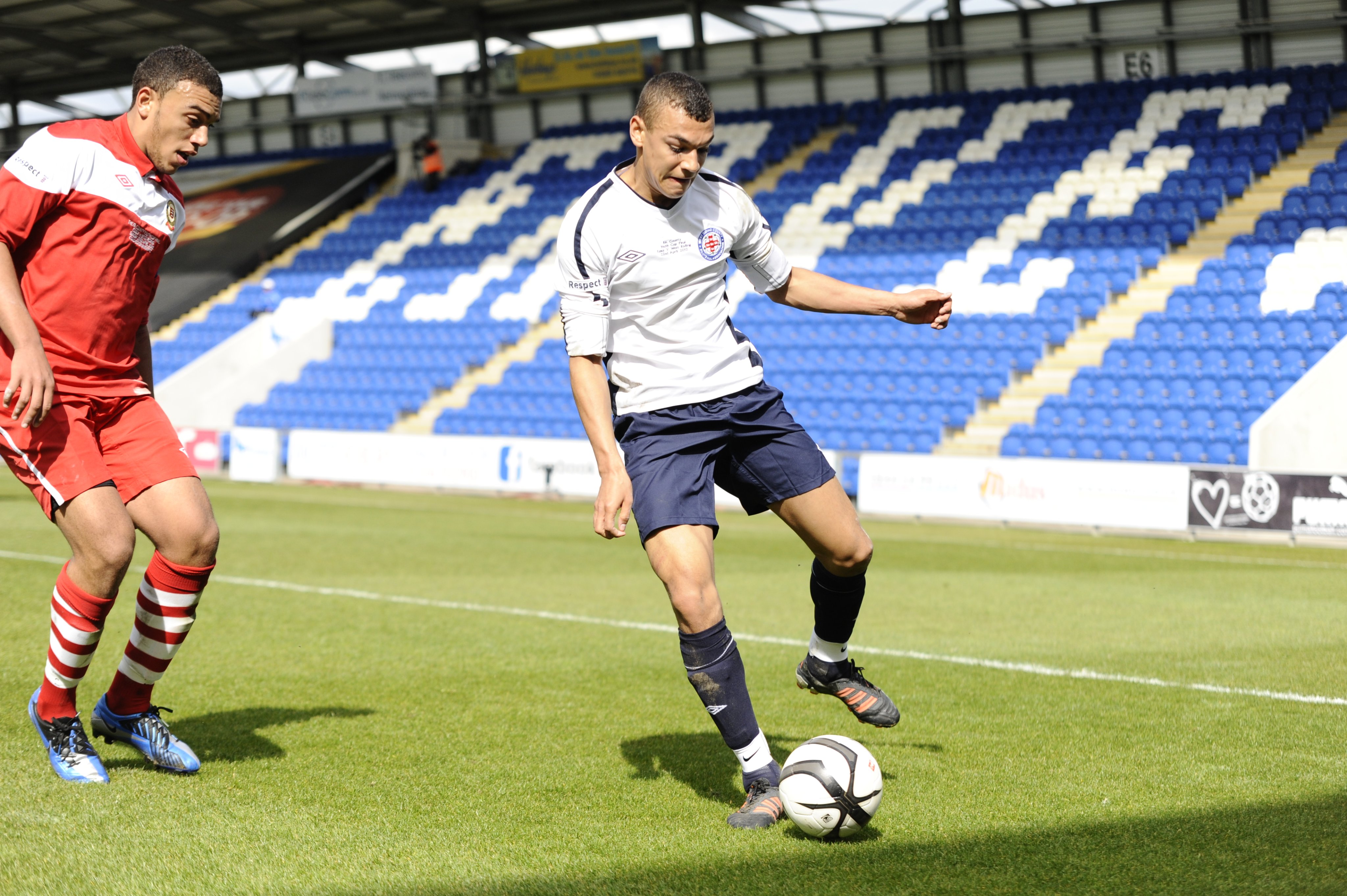 What do you enjoy about playing football?
No matter what is going on in life if you're playing in the right environment and surrounded with the right people it can give you a sense of joy like nothing else.
Who are your role models in football?

The first player I ever looked up to was Thierry Henry, I used to love the way he played the game and always tried to emulate the things he did!
Then naturally as a Liverpool fan I looked up to Steven Gerrard and Fernando Torres.


What are your greatest achievements in playing football and why?
Making my football league debut for Grimsby Town will always be my biggest achievement in football as that is when it really sank in to me that I'm a professional footballer, growing up I never thought I'd become a professional as it was something that didn't happen to children from where I grew up, opportunities to play in teams were very limited and because of that it just didn't seem realistic at all.
Secondly id have to say winning the League 2 title with Accrington Stanley will also be hard to top purely because we were massive underdogs that year and were even tipped for relegation, personally I came into the team off the back of an unsuccessful year at Barnsley where I was sent on loan to Grimsby which didn't really work out so I was unfancied too but thankfully I was given the opportunity to flourish in an amazing environment and played a key role in a title winning team, something that will stay with me forever!


What are your goals for the future?
I want to achieve more in football in terms of winning trophies and celebrating big victories with my teammates, there is no better feeling than being successful in football.
I also want to play football for as long as is physically possible and to play at the highest level that I can, I work hard every day to improve and I look forward to seeing where the journey takes me.


What are the biggest obstacles you have faced in playing football?

Living away from home, not being able to see my family for long periods of time is tough especially because I have such a close-knit family but it's something I had to adjust to if I wanted to continue to have a career in the game.


Who's had the biggest influence on you as a footballer and why?

It's tough to single out one person as all of my family have been incredibly supportive and would do their all to ensure that I was happy and able to play the game I love but my Uncle Robert was the one that when he realised I could make something out of it he would give me advice and try to keep me on the straight and narrow.
Because I never had the coaching that a lot of children that come through academies do he would coach me and tell me areas of my game that I needed to work on after every game and ensure that I improved in my next game.


What advice would you give to other young footballers out there who dream of playing professional football like you?

To work incredibly hard, even when it doesn't seem achievable keep going, never give up.
Always believe in yourself, stay positive and don't let any outside negativity affect you, don't let anybody else discourage you as only you will be responsible for your own success and failure.