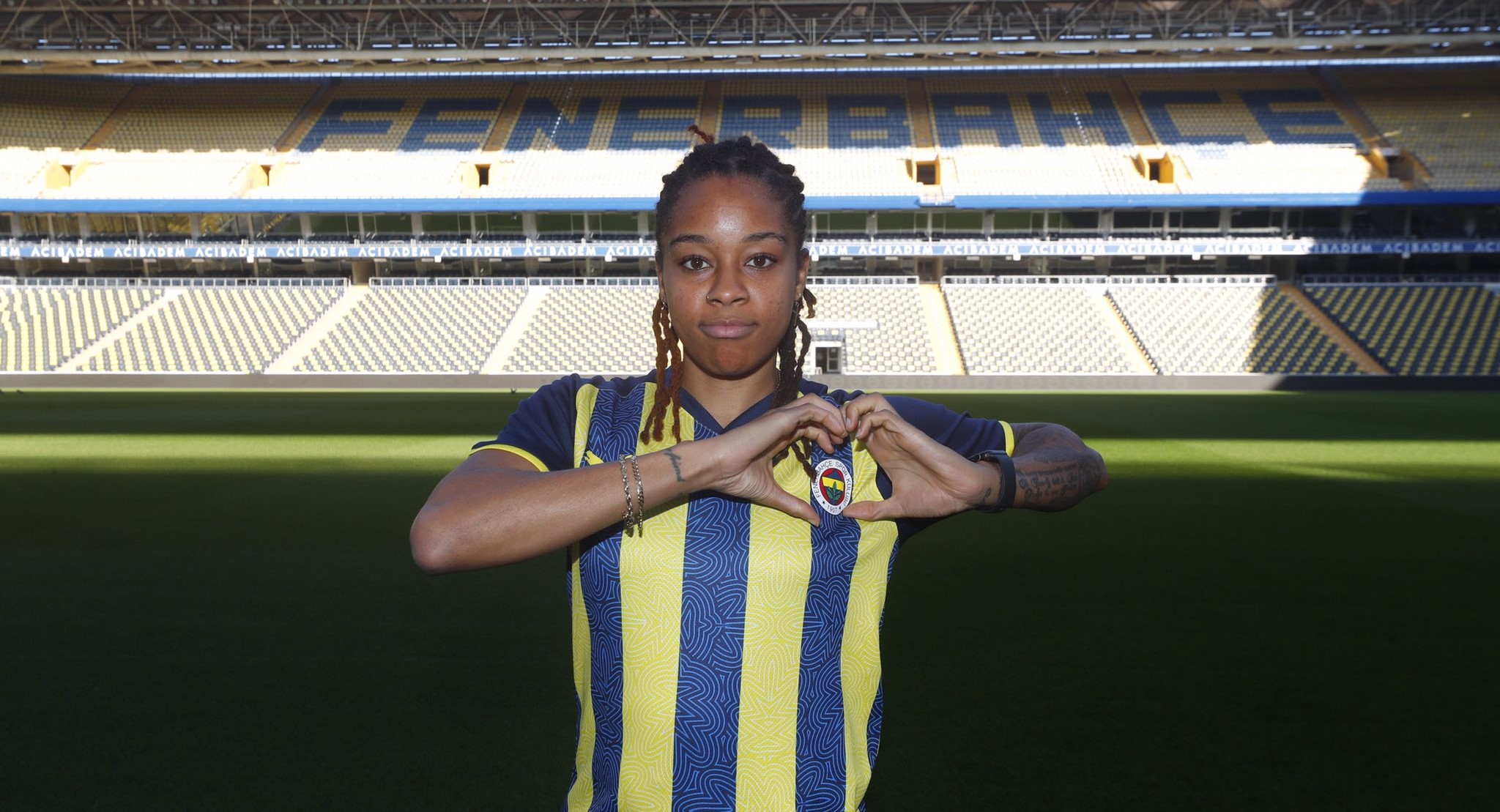 iCanPlay: Shameeka Fishley Q&A
From starting out at Chapeltown Juniors FC to scoring a hat-trick for Fenerbahçe against Galatasaray in a history making fixture. This is Shameeka Fishley from Leeds' story
Tell us about how and why you got involved in playing football?
I'm not exactly sure how I got into it, but my parents and older siblings said I always had a ball in my hand when I was 3-4 years old onwards.
I remember always playing in my street with the boys and then playing in the garages on a weekend or holidays with my big cousins.
They were already playing for teams at the time and that excited me.
Who have you played football for and who do you play for now?

Chapeltown Youth boys team, Leeds United U8,U9,U10, Seacroft Colts, Huddersfield Town, Leeds City Vixens, Yorkshire Amateurs, Chelsea Academy and Reserves, Davenport University (USA), Michigan Lions, Sindri UMF, IBV, Stjarnan (Iceland), Verona, Sassuolo (Italy), Logroño (Spain).

Currently playing for Fenerbahçe Women's Football in Turkey.
What do you enjoy about playing football?
I used to love it because it kept me active and stopped me from getting up to mischief.
But at this point I enjoy playing because it gives you chance to express yourself.
Personally, I truly found who I am as a person and what my purpose is in life.
I get to meet different people, different walks of life and most importantly to me now I have the chance to experience the different cultures of football around the world.
Who are your role models in football?

My first ever role model was Rachel Yankey.

Back then I didn't think there were any black females playing until I watched an England game on TV with my cousin and I instantly was mesmerised by her game, her as a black woman playing for England and Arsenal.

That's when it clicked that I want to me a football player.

My other role model was my big cousin, he was a very aggressive midfielder, always won the ball and I had never seen anything like it.

His distribution was amazing.

And there is Wayne Rooney… need I say anything else?

What are your greatest achievements in playing football and why?

Definitely would be having the chance to live and play in different countries.

I never really got to travel when I was younger but now I can travel and 'work' at the same time and that is something I never imagined doing.

Also, the friendships and connections I have made thus far in my journey would be another great achievement.

I believe this could benefit me massively after my career on the field is done.

What are your goals for the future?

To be genuinely happy with what I have accomplished in my career.

Try to start a girl's summer camp or some sort in Leeds.

Hopefully to stay in the game some way or another.

I'm kind of undecided as there is so much to do in the field and I hope I still have many more years playing.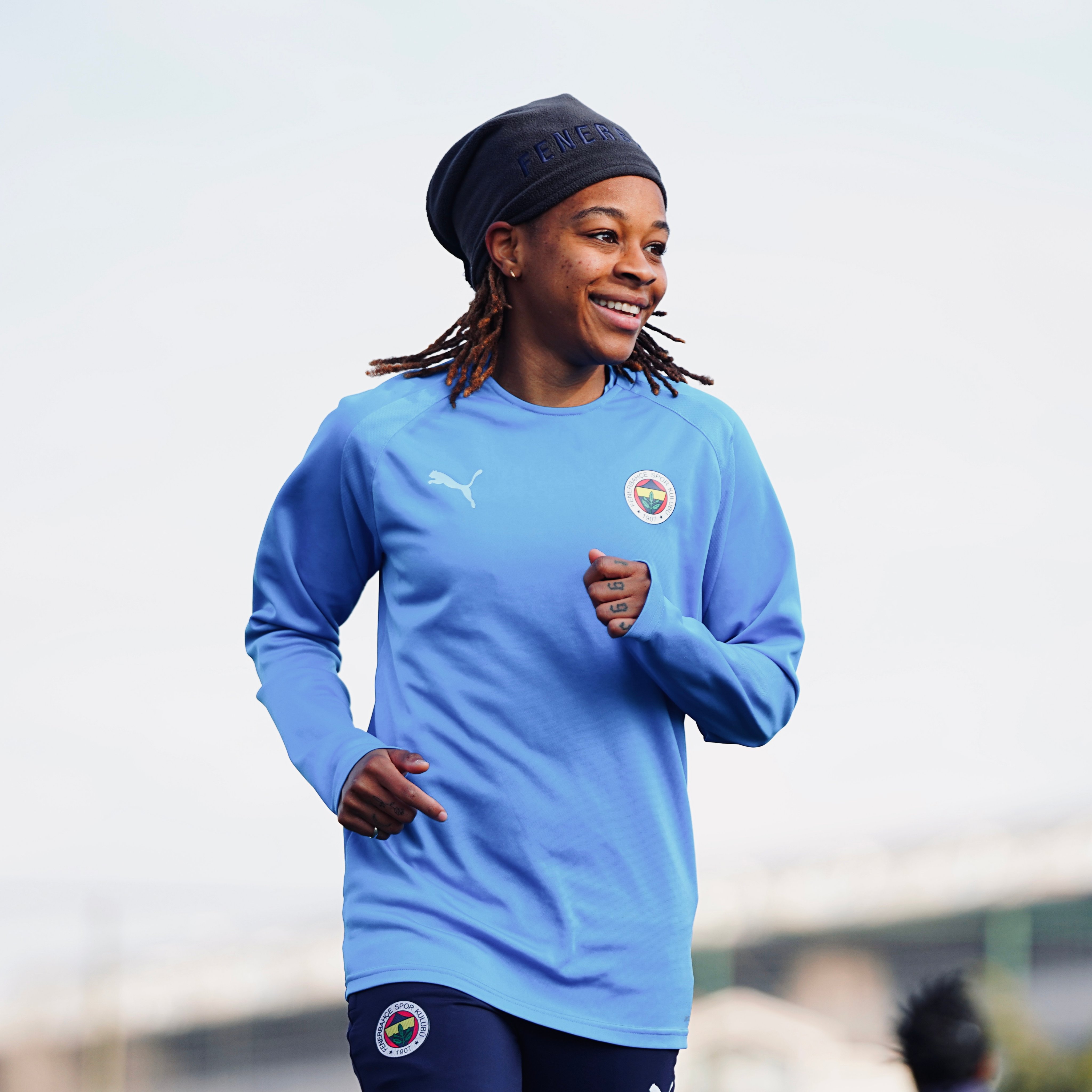 What are the biggest obstacles you have faced in playing football?
One of the biggest for me has to be racism.
Both in my grassroots stages and at the professional level.
It really does affect you mentally, but I definitely grew from it and I say this because of how I reacted as a kid, to now a professional footballer.
Being away from what I was used to, family, friends and just that comfortable lifestyle being home.
With being away there are many obstacles that automatically come regardless such as language barriers, different foods, values and trying to respect all of those obstacles can sometimes be challenging.
Who's had the biggest influence on you as a footballer and why?
This is a tough one and I say this all the time because there has been so many people that have influenced me, and still do to this day.
My dad and Darin Brown were the first biggest influencers as a footballer for me.
Their dedication and sacrifice to make sure I could get to training, games and even trials between them both.
Darin saw the potential in me and kept me grounded, giving little tips here and there especially when going for trials.
Another big influence was in University in America, my assistant coach Kristen Eible and my great friends Paige and Letesha (ex West Riding & England youth players), they always pushed me and helped me see my true potential and it's different hearing it from older teammates, and coaches in comparison to family and friends.
What advice would you give to other footballers out there who dream of playing professional women's football like you?
No matter what you are going through on your journey keep your dreams a priority and don't let anyone tell you that you can't get there.
Be willing to accept criticism and feedback, it will only help you grow.
You hold the keys to your success.
Don't give up on yourself.